Happy New Year to all our families and friends in the local community.
Welcome to our school website.
We hope you will find the information on the website useful and that it gives you an insight into our school. If you cannot find what you wish to know please ring the school office and we will do our best to help.
WIDENING HORIZONS CELEBRATION DAY JULY 11th 2017
We had a wonderful day celebrating our 'Widening Horizons' project we have been running all year in school. To celebrate we had a whole school picnic on the school field and we refused to allow the rain to dampen our spirits. The children also took part in lots of fun activities and the day ended with our annual Karen Day award ceremony. Each year 2 children get nominated for their hard work over the school and this year the award was linked to our 'Widening Horizons' project. We were very proud to announce that Jesse Quayle and Lilly Mitchell were the winners.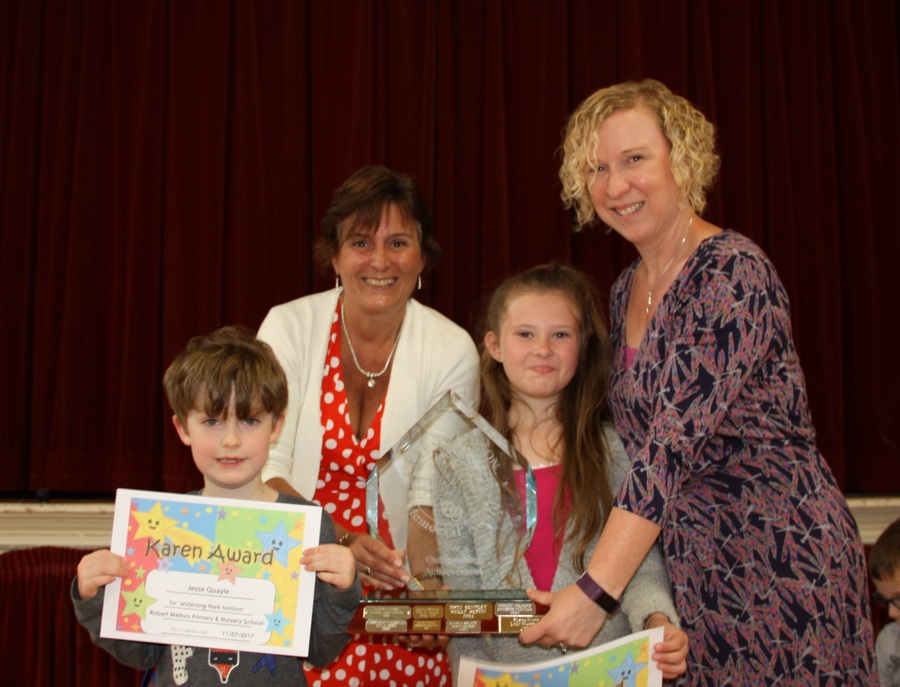 World Book Day March 2017
A lovely time was had by all on World Book Day. The children all looked great in their costumes and it was wonderful to have so many families join us in school to share a favourite book. Even better was our very cheap book sale at the end of the day.
FAMILY DISCOVERY DAY AT NOTTINGHAM UNIVERSITY
Nottingham University invited some of our families to join in a Family Fun Day and a great time was had by all. They organised lots of different activities for everyone to get involved in, across all different areas of interest. The children particularly loved controlling a computer game using only their eyes. We are really appreciative of the University for organising and funding the trip.
Latest Calendar Events
There are currently no events.
Calendars page(s): Calendar >>
Shine a Light Award
We were excited to be awarded the national 'Shine a Light' award in recognition of all the work we do in school to promote and develop children's speech and language skills. We were shortlisted from a number of schools all across the UK so it was a fantastic honour to win.It was even more exciting to be awarded this by David Baddiel. Shine a light!
Well done to all the staff for their the hard work they put in to help support children and families in school. Thanks too to Mrs Clark for excellent leadership as the award is particularly in recognition of the work done in the Early Years.