We are all Valued, Included, Proud and Safe! We are all V.I.P.S!
Welcome to Year 6
Check out the buzz as Year 5 and 6 start to think about their movie crews in readiness for Oscars week! More pictures of our movies and Oscars Awards Ceremony coming soon...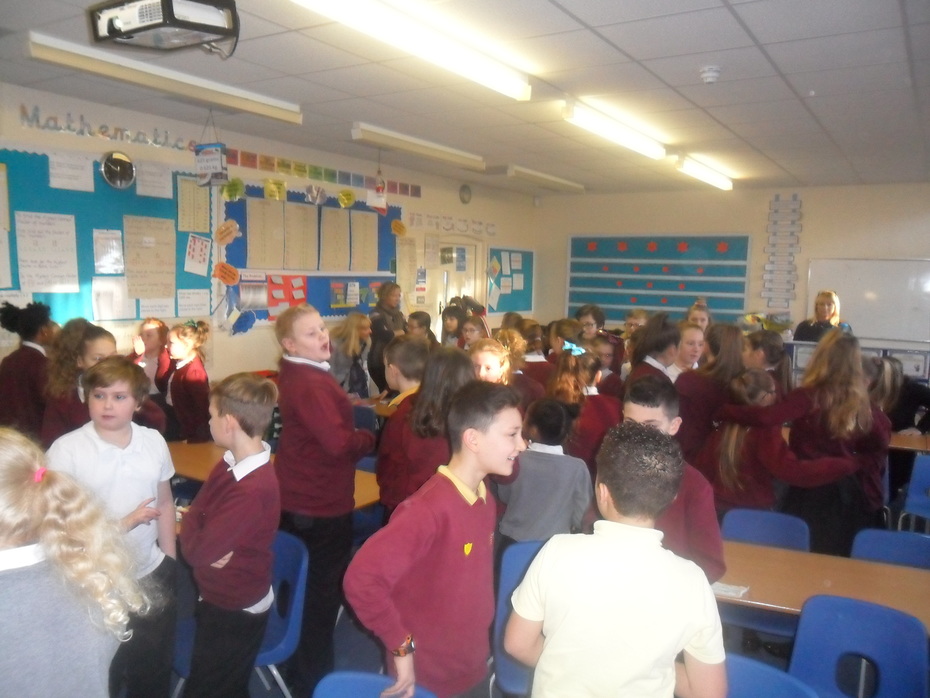 See Pupils - Year 6 - Other info for pictures and information about what else we have been up to recently!
On this page you will also find:
Curriculum information!

useful websites!

useful messages!

Also look out for latest messages below!

Remember to keep filling in your Reading Diaries and taking your book home. Stuck for something to read? Click on the link for ideas:

recommended_reads.doc
Another great website is called Topic Box. it has lots of information on and plenty of hlep with a variety of subjects. Click

here

to access this link
Please remember your PE kit (including trainers so we can go outside!) for a Tuesday and Friday
Have fun,
Mr Eggleston
Messages!
PE is on a Tuesday and on a Friday - don't forget a white tee shirt and black shorts or bottoms!
Homework should be completed to the same standard we would expect of work in school!
Don't forget to bring your spelling booklets back to school every Wednesday.
New spellings on Thursday mornings - take the time to learn them at home!
Read as much as you can and go for a variety of books to broaden your understanding!
Homework:
General Homework - extra bits for revision. Although the curriculum has changed slightly and expectations have increased, practice papers are still useful! You can find more at SATS.PAPERS.COM!
KS2_SAT_2009_Mathematics_Paper_A.pdf
KS2_SAT_2008_Mathematics_Paper_A.pdf
Mathematics_KS2_2006_Paper_B.pdf
Mathematics_KS2_2006_Paper_A_Level_3-5.pdf
KS2_SAT_2007_Mathematics_Paper_A.pdf
KS2_SAT_2007_Mathematics_Paper_B.pdf
2dshape_targetboard.pdf
KS2 Mathematical problems - with video solutions
Useful Websites:
IXL (looks good for maths practice)
BBC Bytesize (maths, literacy and science)
Science Bootcamp
Skillswise - literacy and numeracy
Thinkuknow - using internet, mobile phones, chatrooms etc safely!
Science websites!
Science Boot Camp - all of the science curriculum at your finger tips!The earth and the moon
The earth and the moon 1
The earth and the moon 2
Forces
Forces 2
Forces 3
Curriculum Information
Click here for the new Year 6 curriculum
Click here for the latest grammar and punctuation curriculum
els_recommended_booklist.pdf
fels_recommended_books.pdf
els_recommended_books_2.pdf
http://www.nottinghamshire.gov.uk/learning/libraries/children/childrens-gateway/