SMSC
SMSC Statement.pdf Please click hear to read more about what we do in school.
What is SMSC?
SMSC stands for spiritual, moral, social and cultural development.
Spiritual
Explore beliefs and experience; respect faiths, feelings and values; enjoy learning about oneself, others and the surrounding world; use imagination and creativity; reflect.
Moral
Recognise right and wrong; respect the law; understand consequences; investigate moral and ethical issues; offer reasoned views.
Social
Investigate and moral issues; appreciate diverse viewpoints; participate, volunteer and cooperate; resolve conflict; engage with the 'British values' of democracy, the rule of law, liberty, respect and tolerance
See the page link to how we promote British values at our school.
Head Boys and Girls (The Candidates) Head Boys and Girls (The Winners)
Cultural
Appreciate cultural influences; appreciate the role of Britain's parliamentary system; participate in culture opportunities; understand, accept, respect and celebrate diversity.
Diversity Week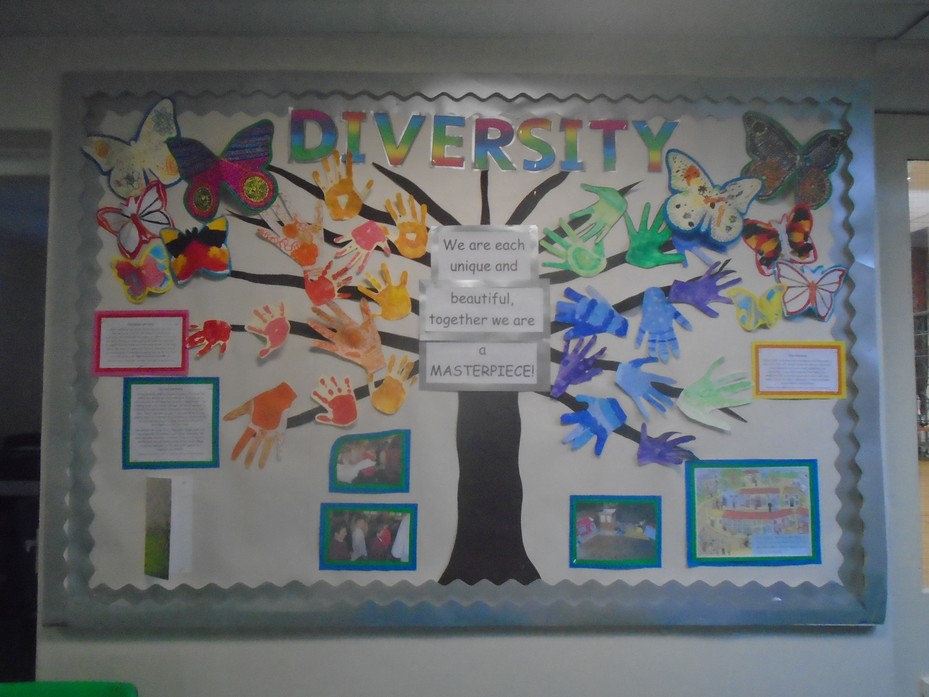 'We are each unique and beautiful, together we are a MASTERPIECE!'
During diversity week, this year, we combined Art, DT and SEAL activities to learn about our class and school community, our local community as well as the wider world community.
Class Community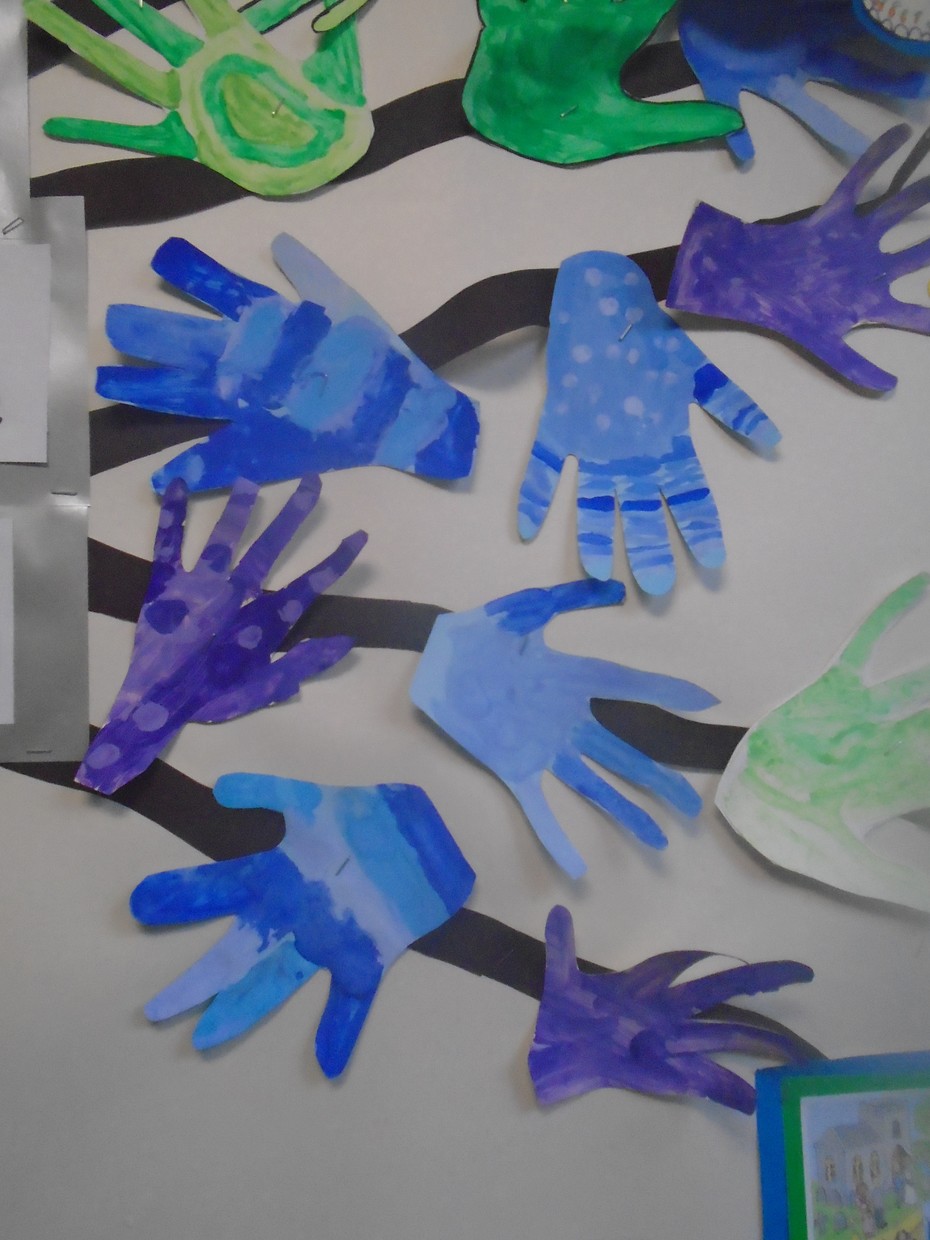 During SEAL circle time, each class discussed 'the importance of being me.' Each class shared stories and personal information about themselves with each other, highlighting their individuality. Every child made their own hand print to emphasise that we are all unique and to show that every person within our school community is valued and makes Robert Mellors Primary School brilliant.
(Tolerance of those of different faiths, and beliefs, mutual respect and individual liberty)
Local community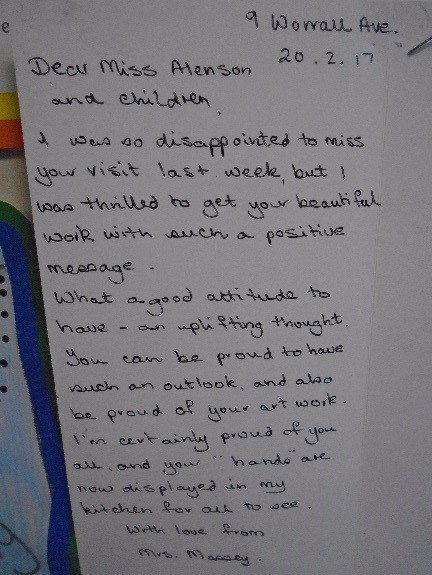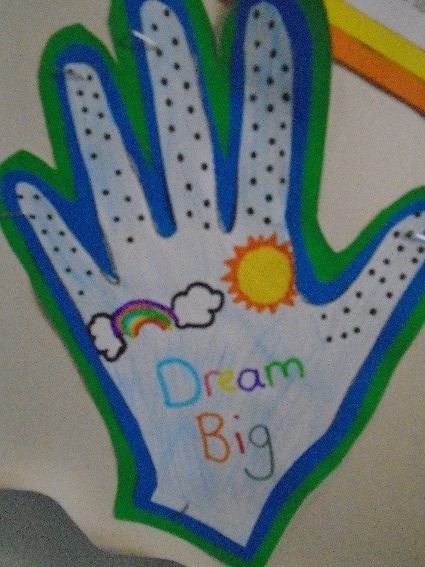 During Diversity week we focused on being a 'Go-Giver'; be selfless and develop an understanding of those around us. We went into Arnold town and gave out 'helping hands'. Our helping hands had positive messages and encouragements of self-belief to send members of public walking away with a smile. Demi Leigh Bates in year 5 was commended for her 'helping hand' as a member of the public sent a card to the school to thank her for this. We also sang positive songs to passers-by and year 6 performed to a local care home.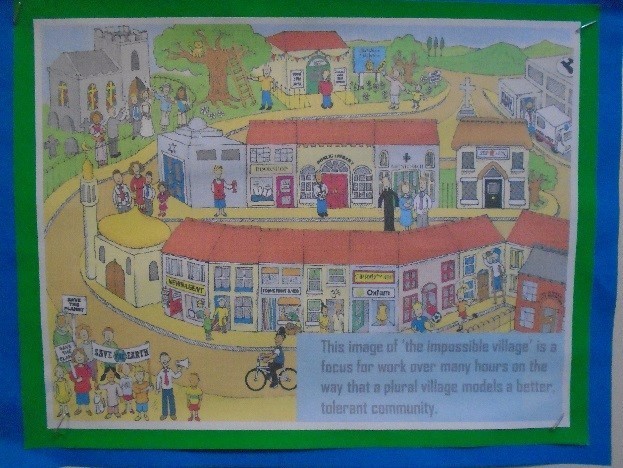 We imitated the image of 'The Impossible Village', each class across school was responsible for building a part of our community. We discussed what made our community so special. Every shop, amenity and religious building made in our model village, shows that everyone can live and work together in a respectful environment.
(Tolerance of those of different faiths, and beliefs, mutual respect and individual liberty)
Worldwide community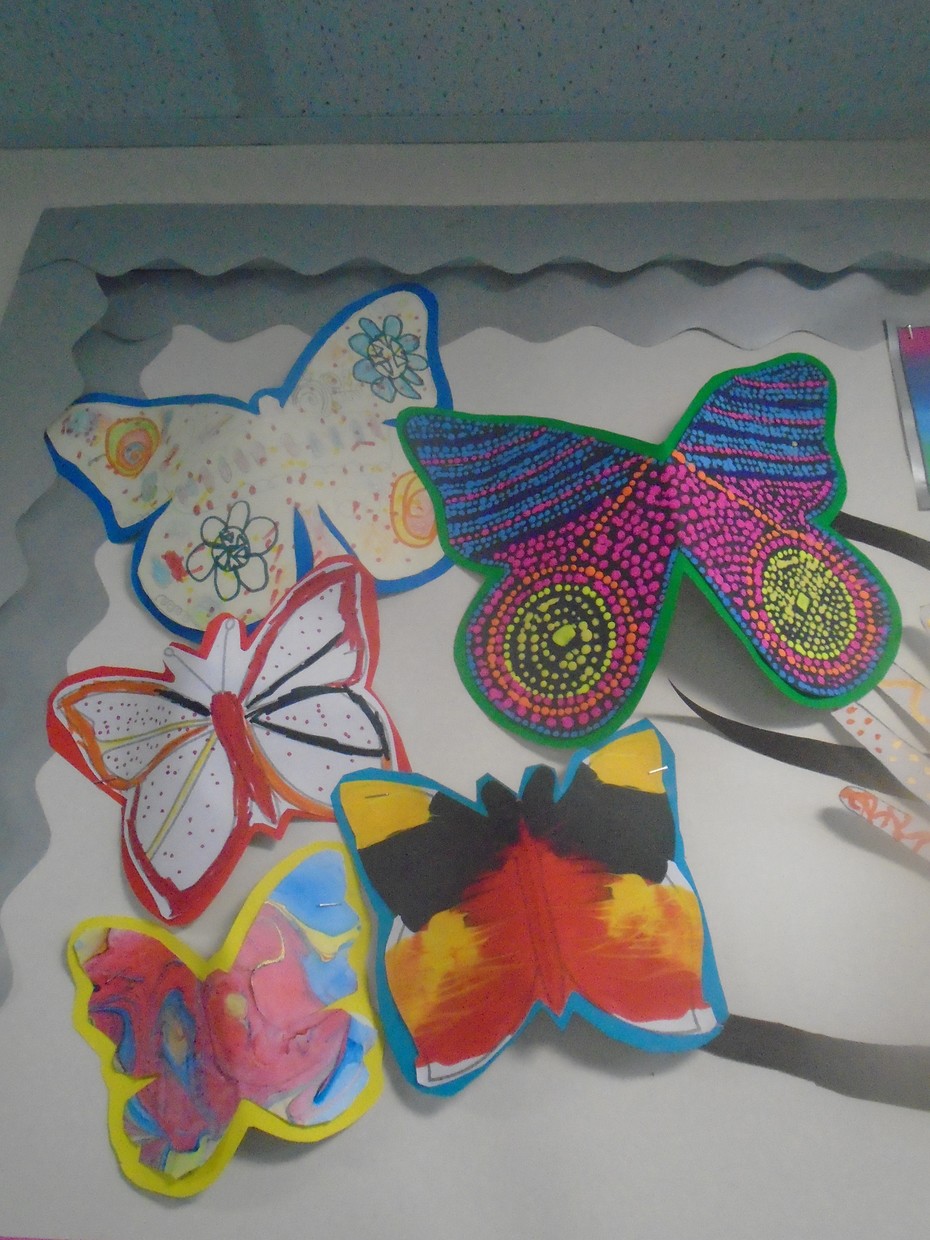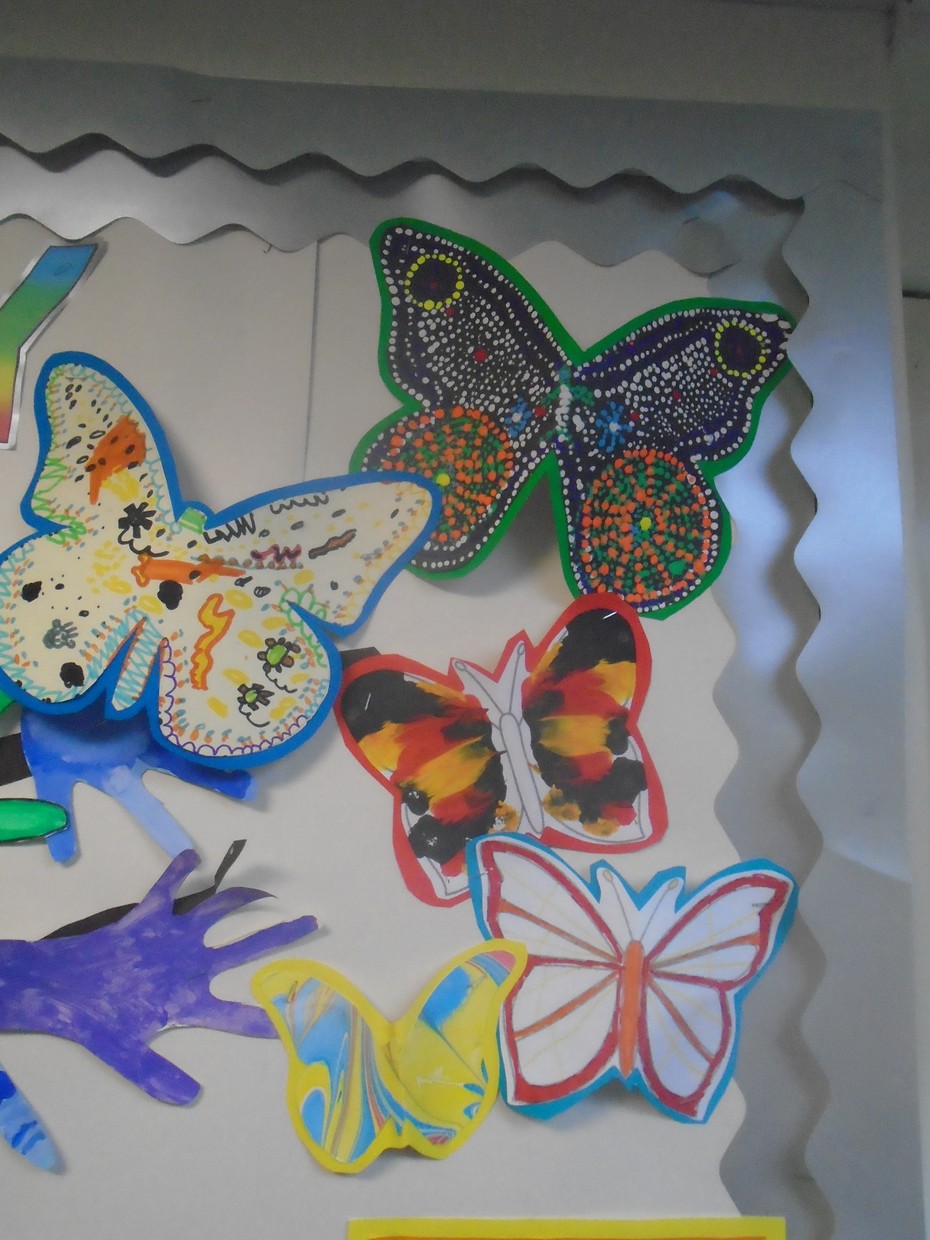 After looking at our school community and our local community, we then learnt about the worldwide community. We researched the origins of different art around the world, looking at where particular patterns came from and the people that lived there, then we made comparisons to our own culture. We chose to display our African, aboriginal, mehndi and marbling art in butterflies because they can be found all over the world, in all different environments, just like us!
(Tolerance of those of different faiths, and beliefs, mutual respect and individual liberty)